Gideon Kipsang
Lead Data Scientist - Kenya | Uganda at BetLion
Joined TechCamp Training in November 2018. I enrolled for one of TechCamp Kenya's bootcamps, i.e Python Programming. The practical one on one sessions with experienced working individuals from Oracle helped me gain a vast wealth of knowledge in the language and immediately started implementing that in the current workplace I was in to improve in my efficiency as a database admin at the time. Shortly after, I had applied for a few data science Jobs and was able to land one at one of the few betting companies left, BetLion. Everything I learnt from Techcamp Ke came in handy here as I was to implement a data warehouse and systems to ensure that the data is consumed by the various departments accordingly and management can also make critical business decisions from the same. I was able to do this ensuring that there is scalability as the business grows to other countries. What I learnt from TechCamp Ke is invaluable and has helped me grow imensely in the same field."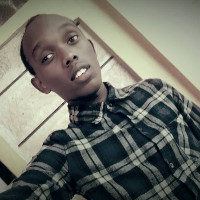 Brian Kivuti
Junior Software Engineer, TechCamp Kenya
"Joined TechCamp Training in February 2019. I first heard of Tech Camp via an ad on social media. After reviewing the courses they offered, I decided to enroll for the software development. The course was really a turning point in my life as through the one on one sessions with industry experts I was able to gain skills in python language, data mining using SQL, creating apis and deploying docker containerized applications.The practical project done in the course was also something that stood out to me as we were able to combine various concepts that we had covered to create a web application. After the boot-camp I was able to work on various projects for some clients and everything I had learned at Tech Camp came in handy. I also got a wonderful opportunity to work with the Tech Camp team where I am currently working as a Software Developer and Technical Mentor/Trainer in various boot-camps and courses. The training I received at Tech Camp has really helped me grow not only as a person but also as a developer who can compete globally."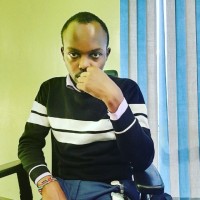 Muyani Letina
Software engineer(Integrations) at Safaricom PLC
"Joined TechCamp Training in September 2018. I joined techcamp's software development course in September 2018. It was an year of transformation. Very many developers are driven by buzzwords..hooh!" React is the next big thing" ... Hooh! "vue is cool" !... We tend to chase frameworks and realize eventually that we are just small fish trying to figure out how the ocean tides work. I got to Techcamp and we were taught how the web works. We saw the web as it is without even touching any programming language. Only then did we do practical programming using python. I went to an extend of working with Techcamp for a year before I joined Safaricom as a service and integrations developer.I am currently using Java as a programming language. I was already familiar with java in a week's time because I wasn't tied to a language. I knew how the systems work. How services interact thanks to Techcamp... I would recommend anyone who want to make themselves better to Techcamp"